Bi Bim Bop His and Hers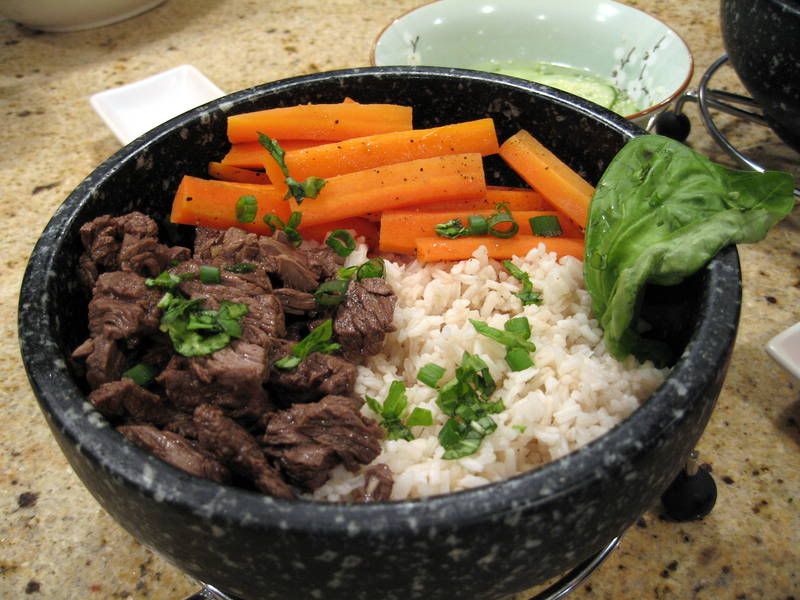 Well, kinda Bi Bim Bop...I used some non traditional items like Thai basil because it tastes great on just about anything.
This is a Korean dish that incorporates marinated beef and vegetables with rice, sprouts, and a fried egg on top. Sometimes called Bi Bim Bap; bap means 'rice', bi bim means 'to mix'. I served mine as dol sot, which means that I put the food in hot stone bowls to serve. In my opinion these bowls make the dish. I crank up my oven to 500 degrees and put the bowls in for about a half an hour. After everything is cooked, mostly stir fried, it is assembled in the stone bowls. The rice goes down first and it sizzles when it hits the hot serving vessel. I build everything up from there with beef, carrots; that one goes to Kris, then I finish mine off with some bean sprouts and a fried egg on top. On the side I serve some Sriracha hot chili sauce and some quick pickled cucumbers.