Cheese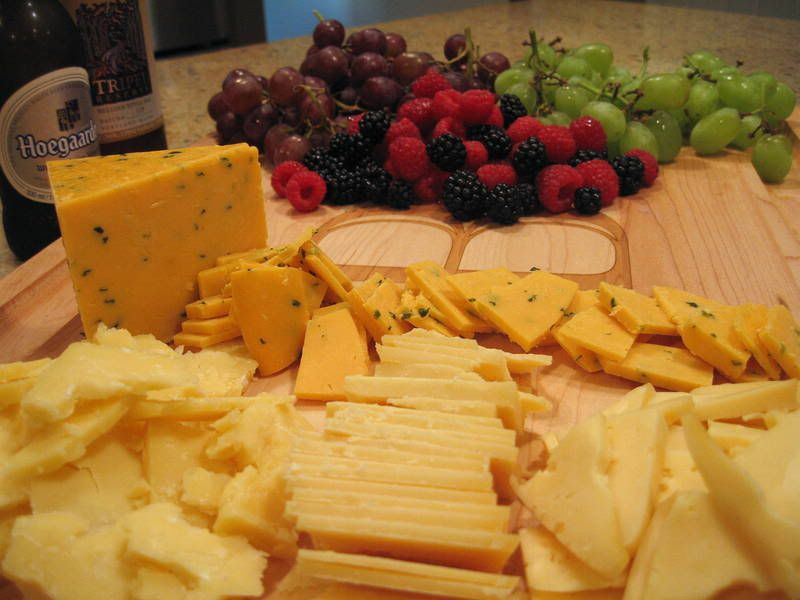 I love cheese. No...I love
good
cheese. Pictured above is some real good cheese. The back row is a Double Gloucester from Cotswold. Front row left to right: Dorset Coastal Cheddar, Prima Donna Aged Gouda,
Chimay
with Beer. The last one is made at the Abbey and is bathed with beer during the maturing process, hence the name. The Dorset Coastal Cheddar was given to us from
Gary
, and is the best cheddar I have ever had. It can be found at
Wasik's
in Wellesley. I paired the cheese with a Belgian wheat beer and a Belgian Triple. Grapes are a common thing on a fruit platter, berries not so much. But after talking with our cheese guy, Henry, he said with that style of beer we were serving it should pair well, and it did. Only one problem: never put raspberries on a wooden cutting board!