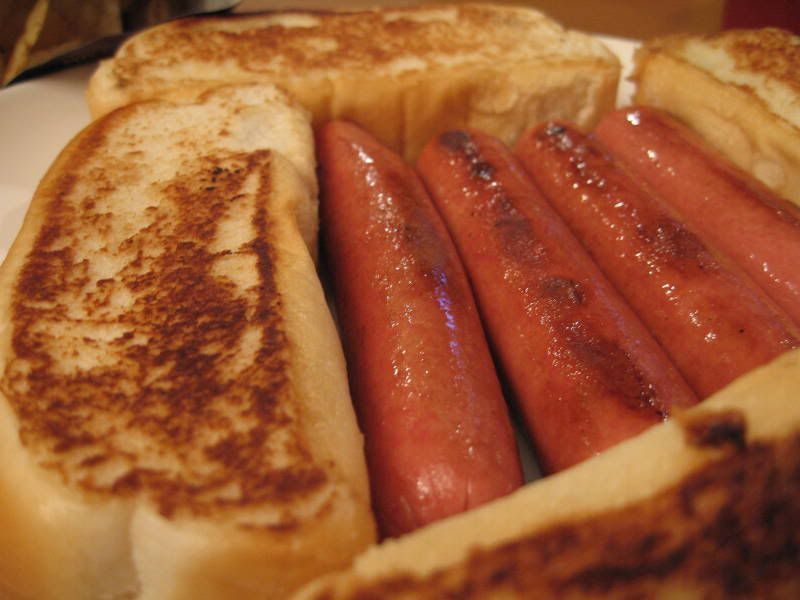 With the unofficial start of summer upon us, weekend warriors are breaking out their grills and cooking up some burgers, dogs, and chicken. But, if you're reading this blog, most likely you don't need a special day to fire up the grill. Just like me, you're cooking outside year round. Although I do love a grilled hot dog, these are not. Most of you know that I love cast iron cooking. I use my
Lodge cast iron skillet
for everything these days. Nothing will put a great sear on a thick rib eye steak better than a well seasoned cast iron pan. And I dare you to put a heavily buttered hot dog bun directly over an open flame of a grill. So, this weekend at Lakeside, it's all about cast iron,
Sierra Nevada Torpedo Extra IPA
, and doing lots of nothing. Have a great Memorial Day, everyone.