Pork Jowl Bacon Sandwich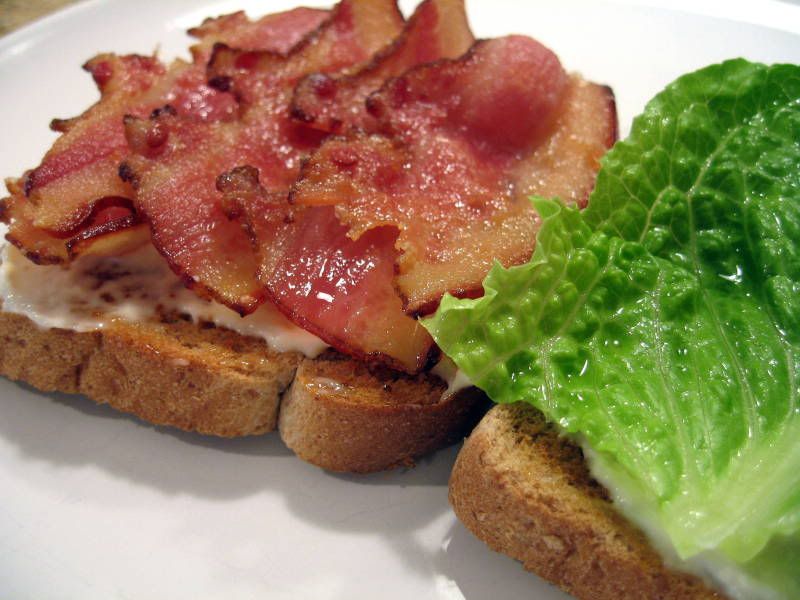 Pork cheek is very similar to pork belly, so it makes sense that it would make great bacon. Lots of fat marbled with meat. It's a shame you don't see it around here too much. But, if you look hard enough, and are determined, you can find it. This one came from Ohio. Kris has family out there and pork jowl bacon is a very common thing. It can be found in any supermarket there. So, Kris' Aunt was kind enough to bring some back with her from her last visit...Like I said: determined.
I was very excited to cook up this stuff and I researched recipe after recipe. But nothing really made sense to me. Then it hit me: simple. And what's more simple than a BLT sandwich? Well, in this case the 'T' stands for toast, not tomato, they just didn't look that great at the time. So, I sliced up the jowl, cooked it in the oven, and made a BLT.