By Kris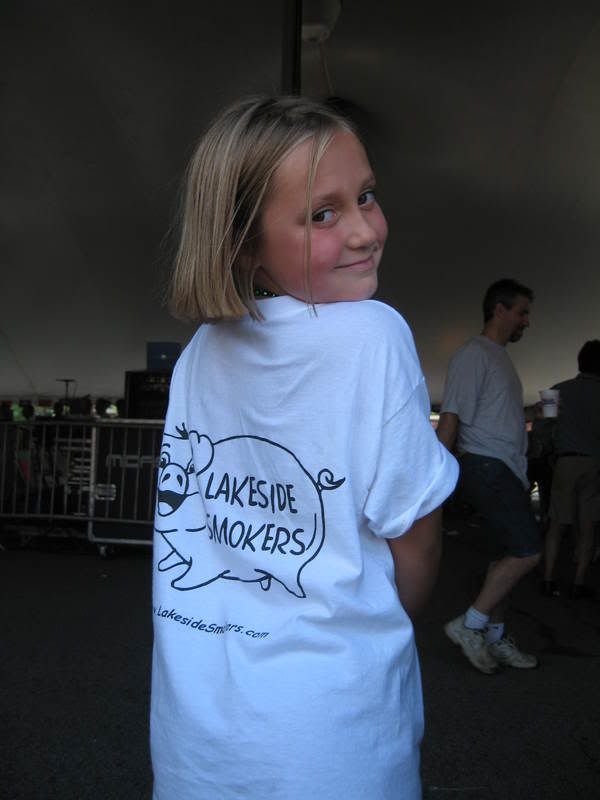 Our nine year old niece, Madison, recently had a project at school where she was asked to write a story about holiday family traditions. She is clearly one of our biggest fans. She comes to many of our events, has worn out multiple Lakeside t-shirts, and when her parents cook for her she often reminds them that "Uncle Mike can cook this better than you." This is the story she turned in.
Our traditions on Christmas are to open presents at my house, my Nana's house, and my Aunty Kris's house. Then we stay there and eat ham. My Uncle Mike is a great cook especially at meat. He is a BBQ contestant with my Aunty Kris. Their team is called Lakeside Smokers he has a website called Lakeside Smokers .com. And that is my tradition.
She got an A, but the teacher took half a point off because she strayed from the subject intended. We think it was well worth it for the shameless plug.