If you read my blog last month you know that my friends English Bulldog, Dozer died. Although losing Dozer was tough, looking at this mug below does make it a little easier. Her name is Daisy.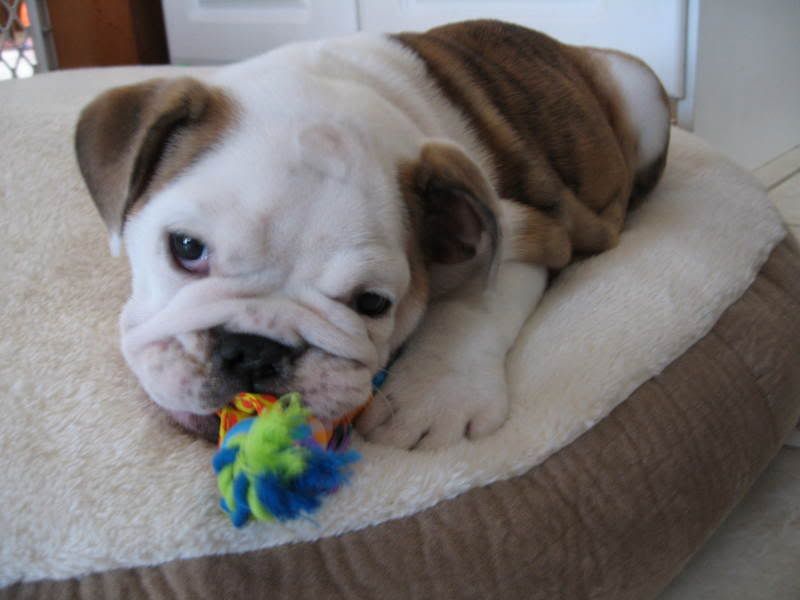 She loves her new toy.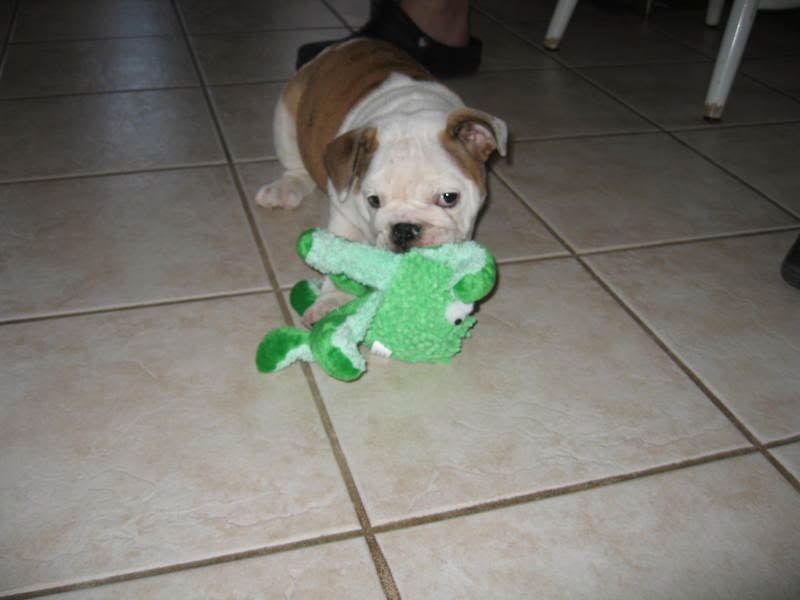 If you've ever had an English Bulldog, or know someone that does, you know that they are extremely hyper and active. As seen in this picture below.