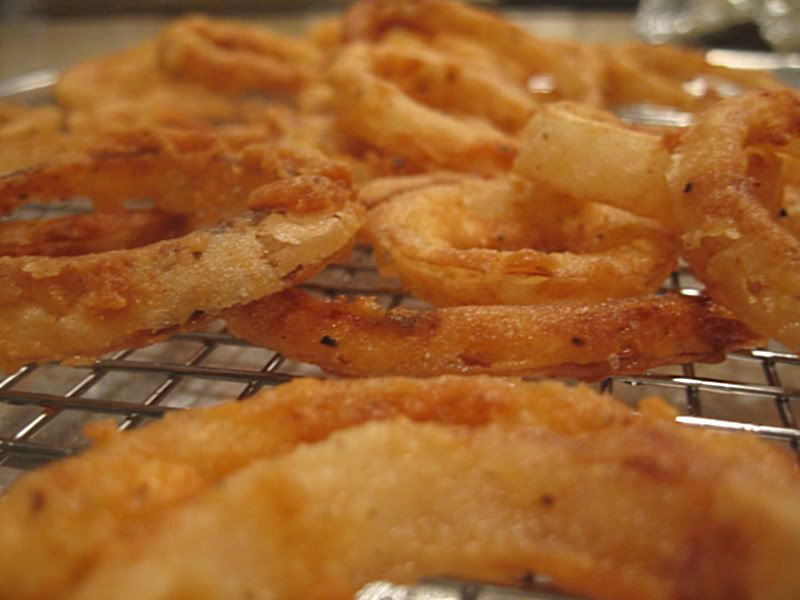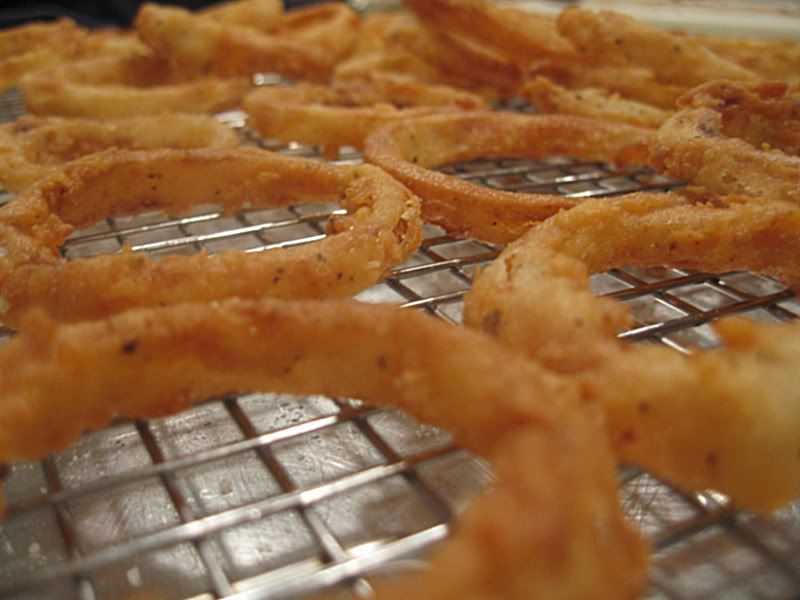 I love a good onion ring. To be more specific: I love this kind of onion ring pictured above. The kind that is thin and flaky, salty and crunchy. I'm not a big fan of the oversized, over battered onion rings that you usually get at the local pizza shop. They lose their crispiness so quick and taste mostly like batter. Well, because they're mostly batter.
The rings pictured above are the ones that I made a few weeks ago. They are ridiculously easy to make. Here's the recipe:
2 Vidalia or sweet onions sliced about 1/4 inch thick
1 quart of buttermilk
Flour
Salt and pepper
Oil for frying
Soak the rings in the buttermilk for 3 hours, dredge in seasoned flour, then fry at 360 degrees until golden brown. Salt, serve.
I think the most important part of this is the buttermilk soak. It leaches out some of that raw onion flavor from the ring before frying. I love when something this easy tastes so good.