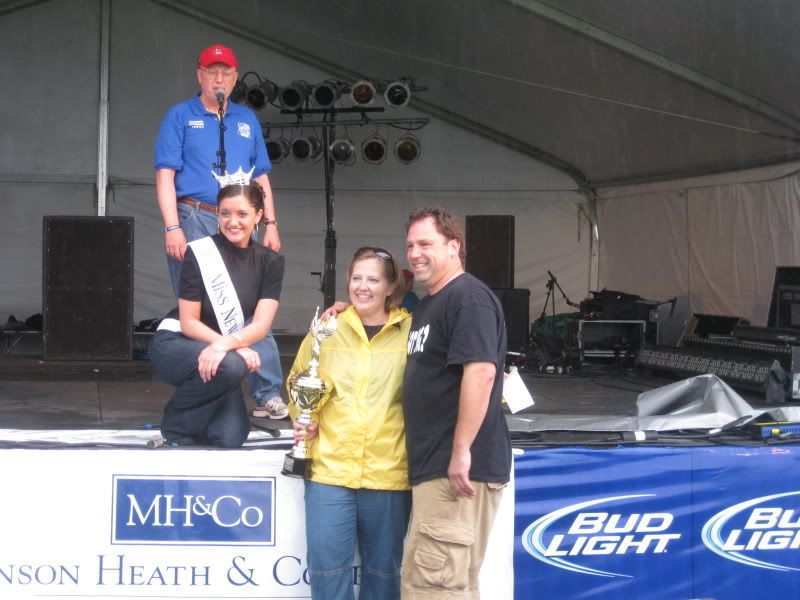 As most of you know I usually don't write a full recap of many competitions. It's most likely a few pictures and a list of the winners. This will probably not be a full recap, but there were some highlights this weekend that I would like to share with you. Kris and I are entering our fourth year of competing. Over these past years we have strung together some decent runs, good finishes, and a few Reserve Champion trophies. But the Grand has always eluded us…until yesterday. Surrounded by family and friends, we took that ultimate walk to the stage. It truly felt amazing. In the blur of excitement after walking back from that stage, something that I will never forget is how everyone seemed genuinely excited and extremely happy for us. I have never hugged more people in my life. They say you never forget your first, and now I know why.

What also made this comp great was hanging out with all our friends on the Circuit, and also meeting some new ones. We were set up next to Q-Haven which gave us a great area to hang out in. This spot became the scene for an impromptu party on Friday night. We cooked some burgers, dogs, pastrami sandwiches, and the Mighty Swine Dining team brought over a giant pan of paella that was incredible! After diner Brendan brought over his new projector and we watched

Best in Show

. Next thing I knew it was 3:30AM. Saturday the rain held off, we sucked at grilling, and we had many, many visitors. Chaotic at times, but looking back it's nice to have so many people who take an interest in our insane hobby. Saturday night I crashed hard and actually got a few hours of sleep. Sunday...well Sunday was a good day.